Parsons-Bruce Open Art Studio Summer Offering
Sketching With Watercolors
Teacher: Rebecca Mulwee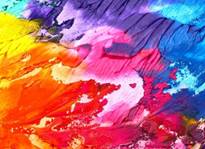 July 3 "Experimenting with Color " Bring your favorite image to use.
July 10 "Painting Flowers from your Garden"
July 17 " Painting from Vacation Photos"
July 24 "Animal Painting using Textures"
St. John's Episcopal Church in the Undercroft. ( Area below the sanctuary)
197 Mountain Road, Halifax, VA 24558
1:30-3:30 Wednesday Afternoons
Fee Per Class: $8.00/Parsons Bruce Member $10.00/ Non-member of Parsons Bruce
Suggested supplies:
Koi watercolor pocket field Set 30 colors. $21.81 on Amazon or any other brand is fine.
Set of watercolor brushes with flats and rounds.
Watercolor paper pad your choice of size. 9X12 is the recommended size.
Favorite image, Vacation photo (optional: image of flowers and animals)
Paper Towels
2 Containers to hold water. One for mixed colors, one for clear water
Optional: sharpened pencils and eraser.
Registration : Contact Margaret Covington email: mrgrtcvngtn@gmail.com or 434 572 0547