Month-Long Exhibit Featuring Halifax County Public Schools Students to begin March 3rd for Youth Art Month
Parsons-Bruce Art Association is pleased to present a special month-long art exhibit featuring delightful artwork created by Halifax County Public Schools art students in recognition of Youth Art Month. The public is invited to an opening reception Sunday, March 3 from 3:00 pm until 5:00 pm in the Robert Cage Gallery at the Prizery in Downtown South Boston.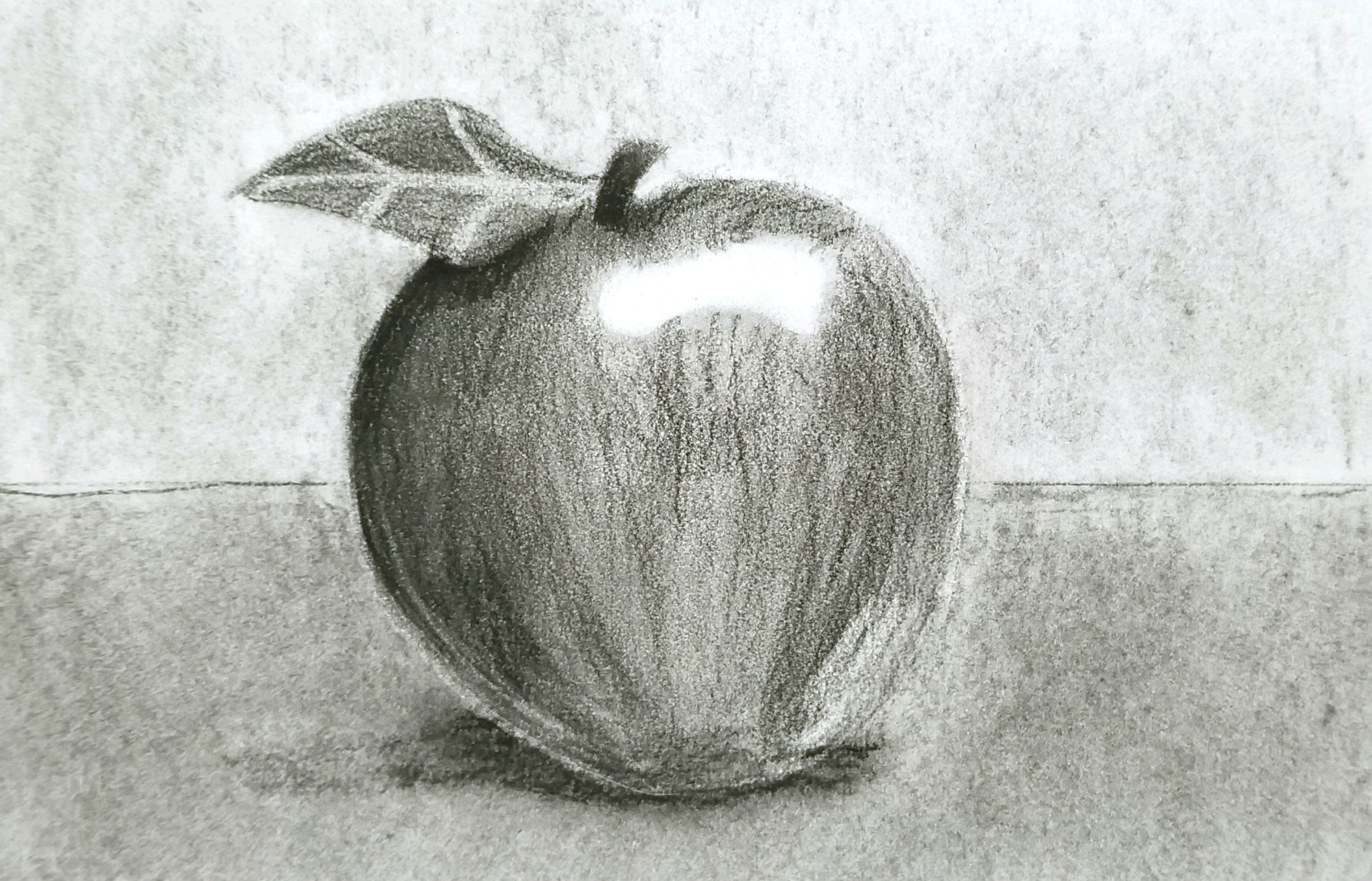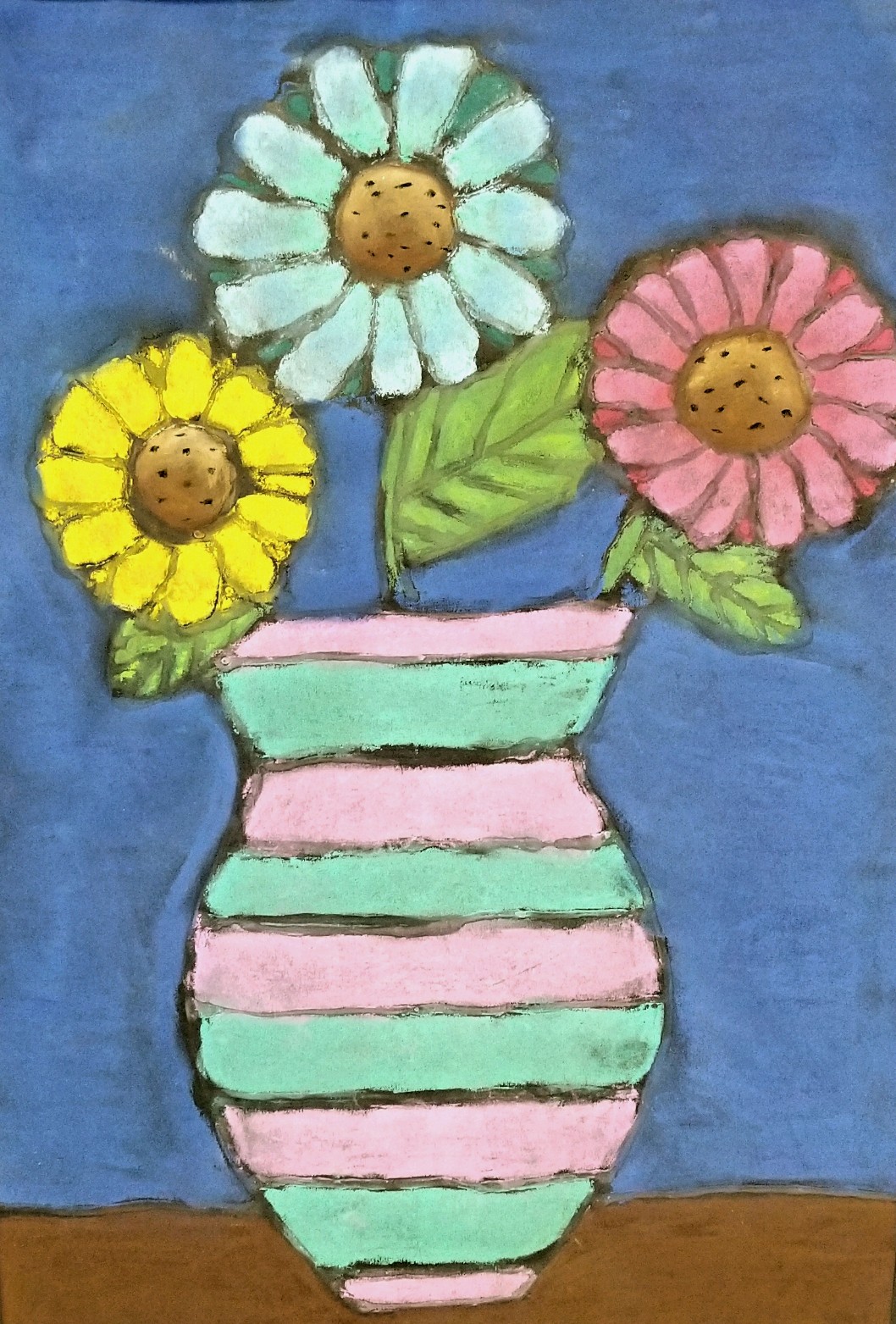 Landon Hite (6th grade) - Apple Brooke Mosher (7th grade) - Still Life
Youth Art Month coordinator, Barbara Cole, art teacher at Halifax County Middle School, states that art education is an important part in the education and development of children. "Art education is important in helping a child grow intellectually as art integrates information and skills covered in core classes and aids in building problem solving skills as well as critical thinking. It also allows for the development of motor skills, inventiveness and gives a student an avenue to express oneself."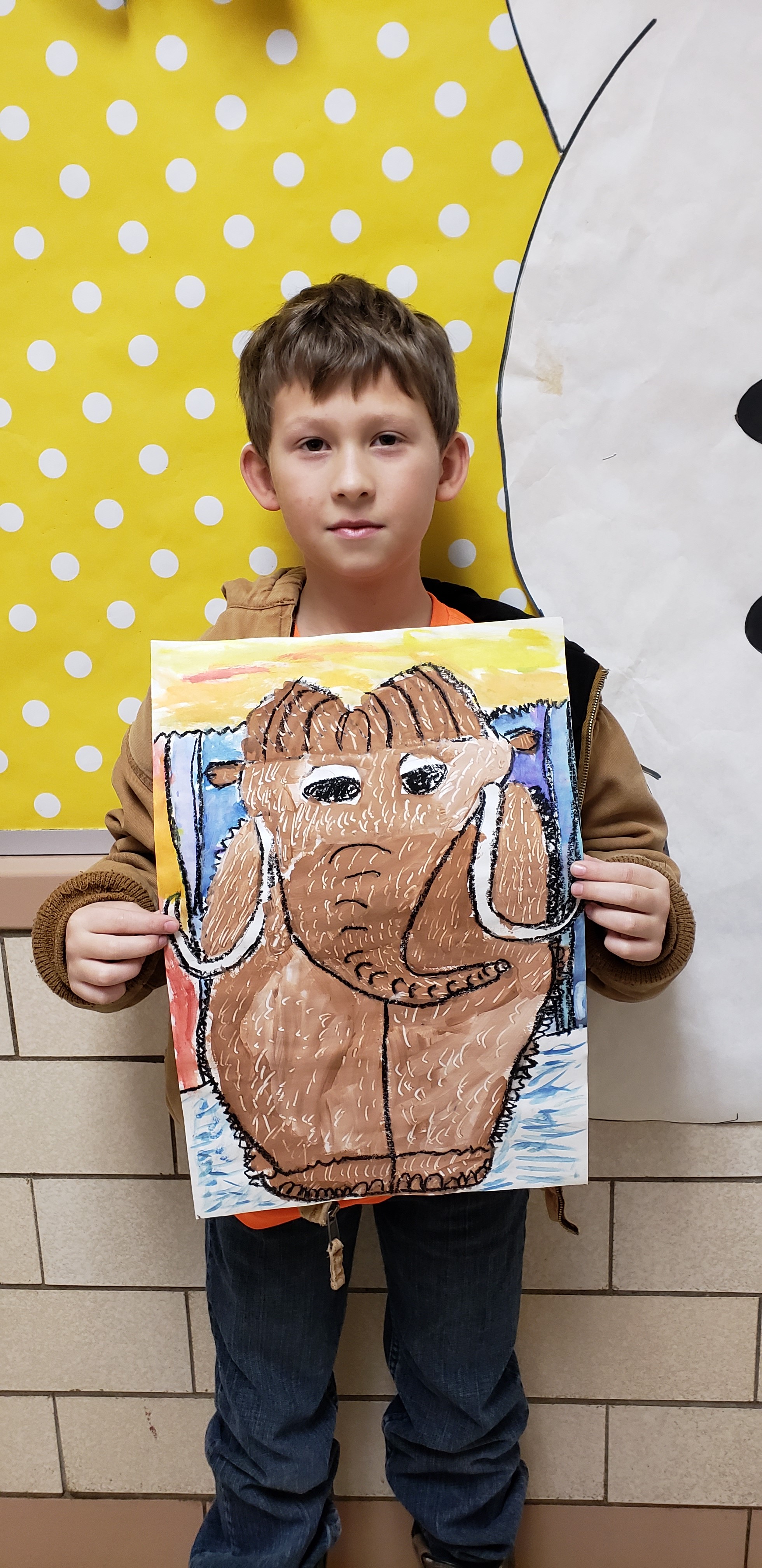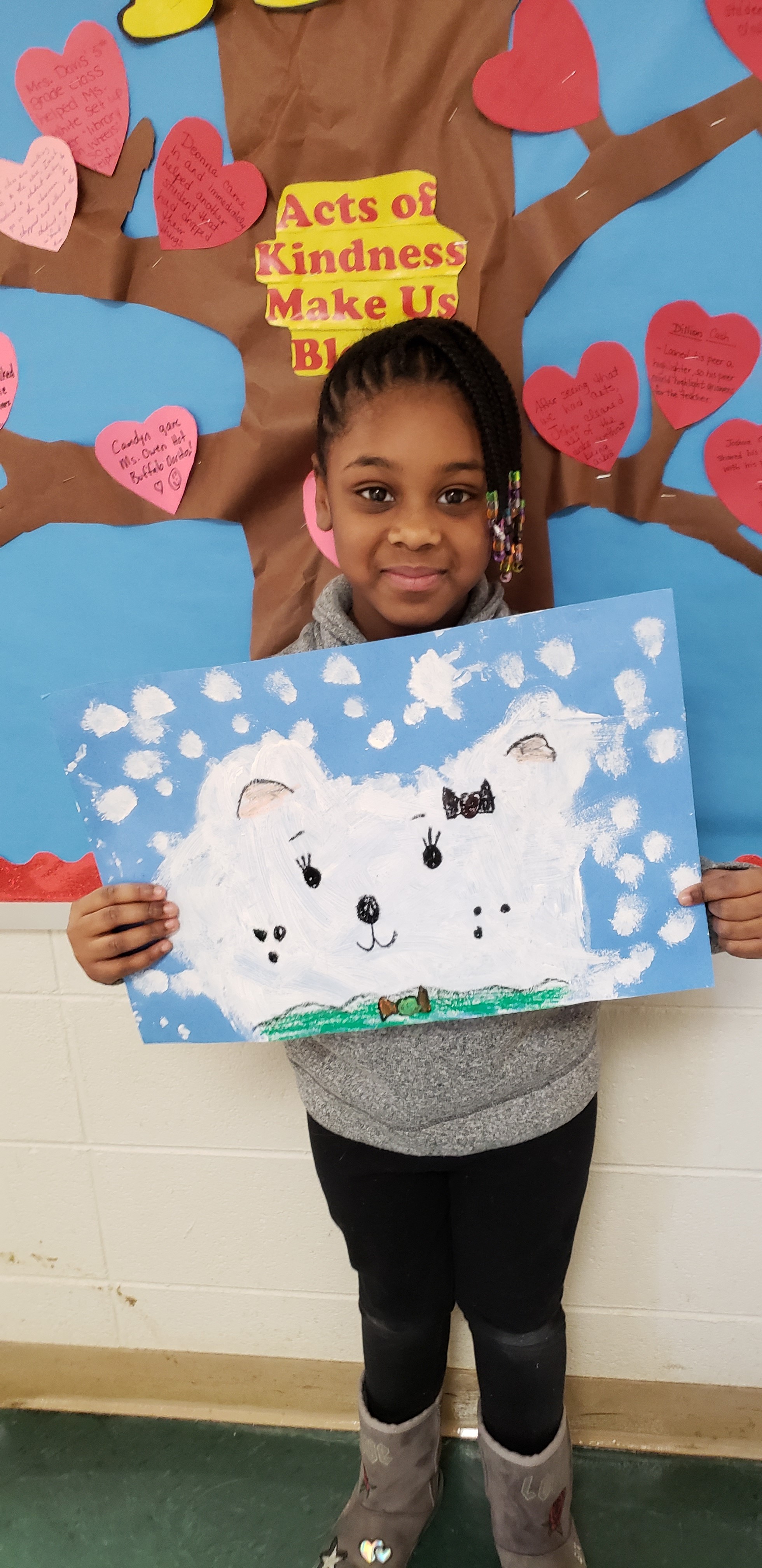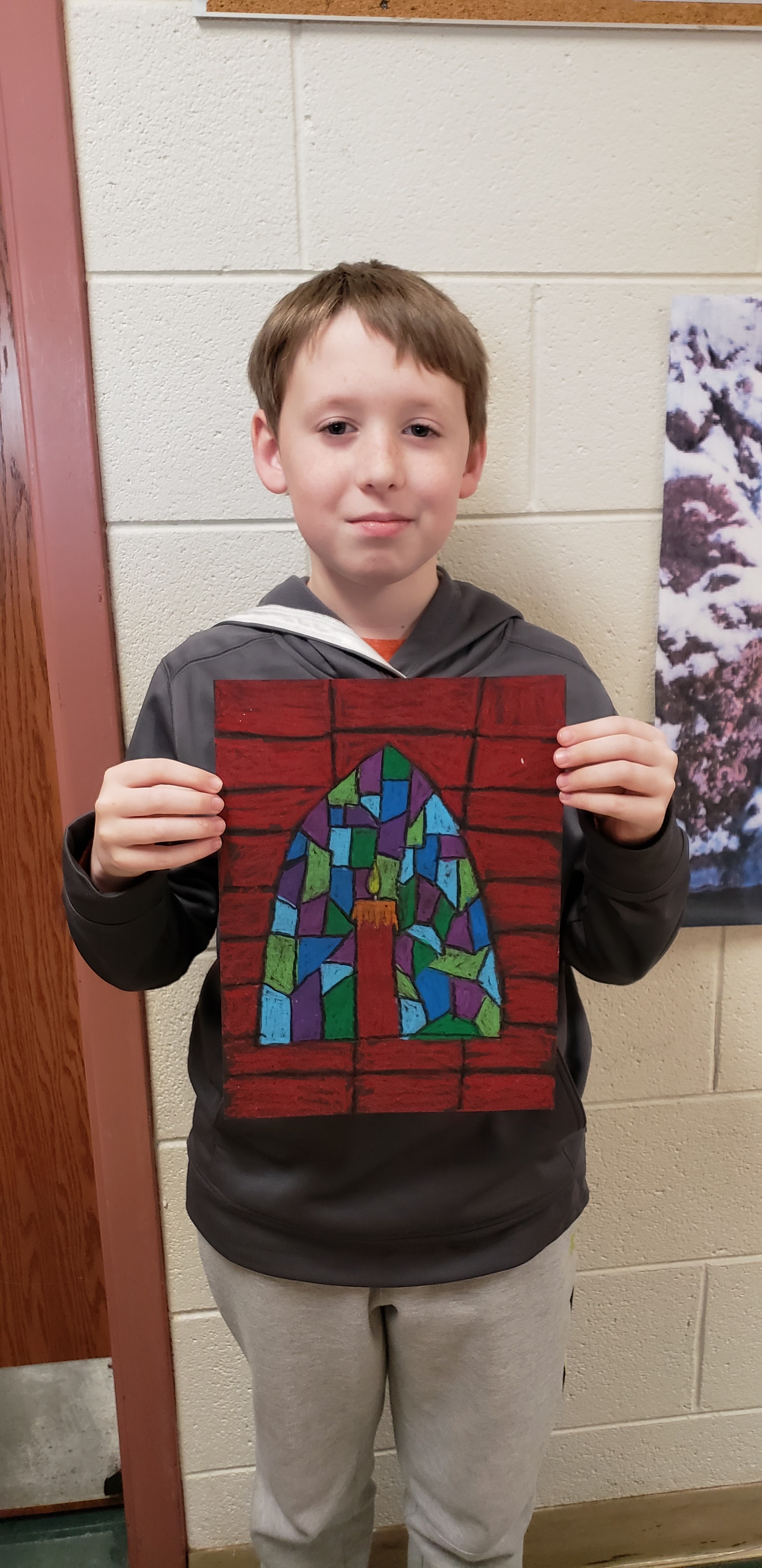 Camdyn Chapell (3rd grade Scottsburg) Kassidy Reid (kindergarten Scottsburg) Nathan Snow (4th grade Scottsburg)
Wooly Mammoth Fancy Polar Bear Stained Glass Window
Art students from across Halifax County will be featured in the exhibit of as many as 60 pieces. The exhibit will be on display throughout the month of March and will be available for viewing during the opening reception Sunday, March 3, as well as during the Prizery's normal operating hours and during Prizery performances scheduled in March.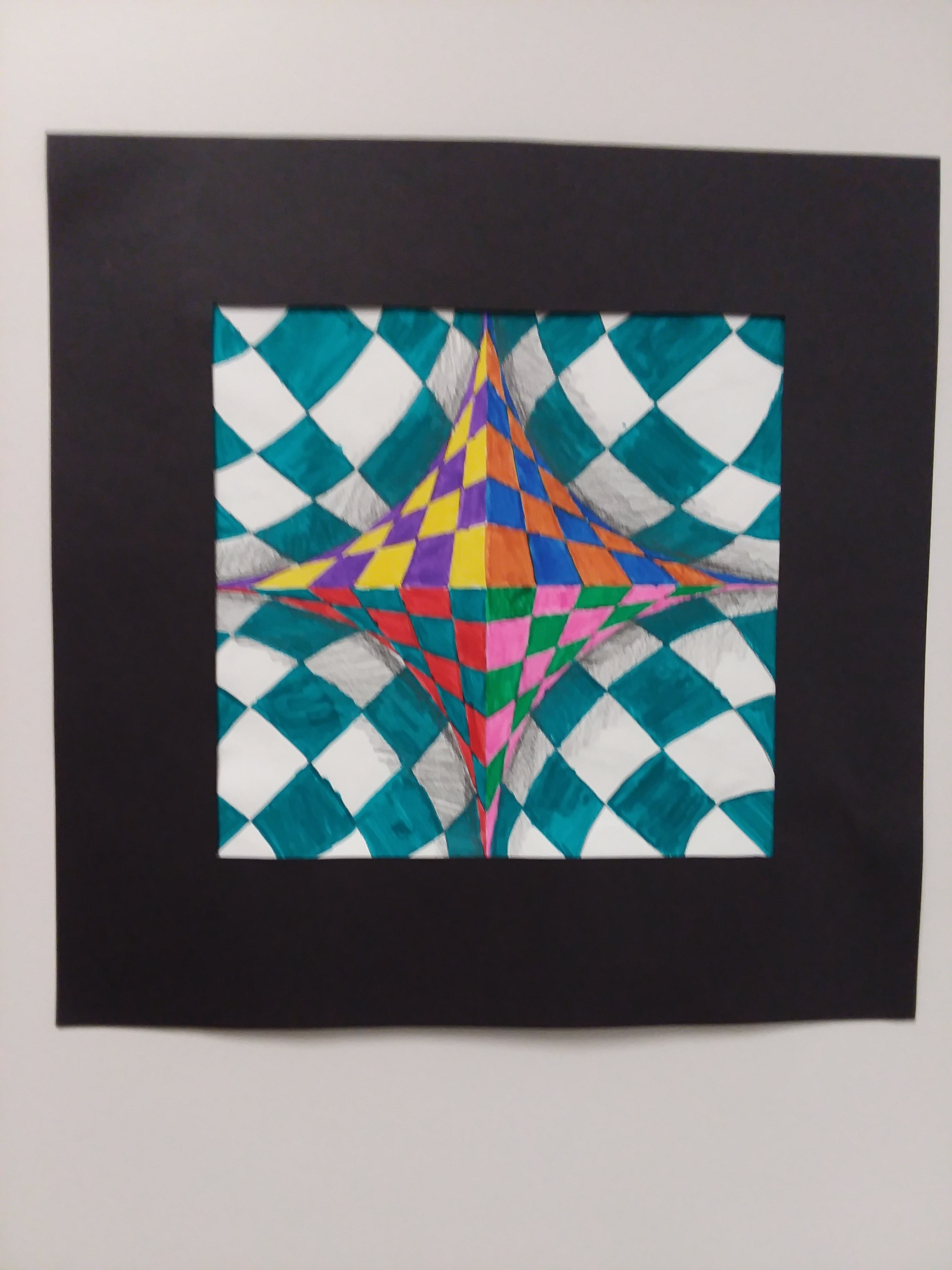 Taylor Lewis (6th grade) - Leaf Watercolor Dakevia Hutcherson (8th grade) - Op Art
All Halifax County Public School students attending the opening reception Sunday, March 3 will receive a special card that is redeemable for prizes or extra credit as determined by their art teachers.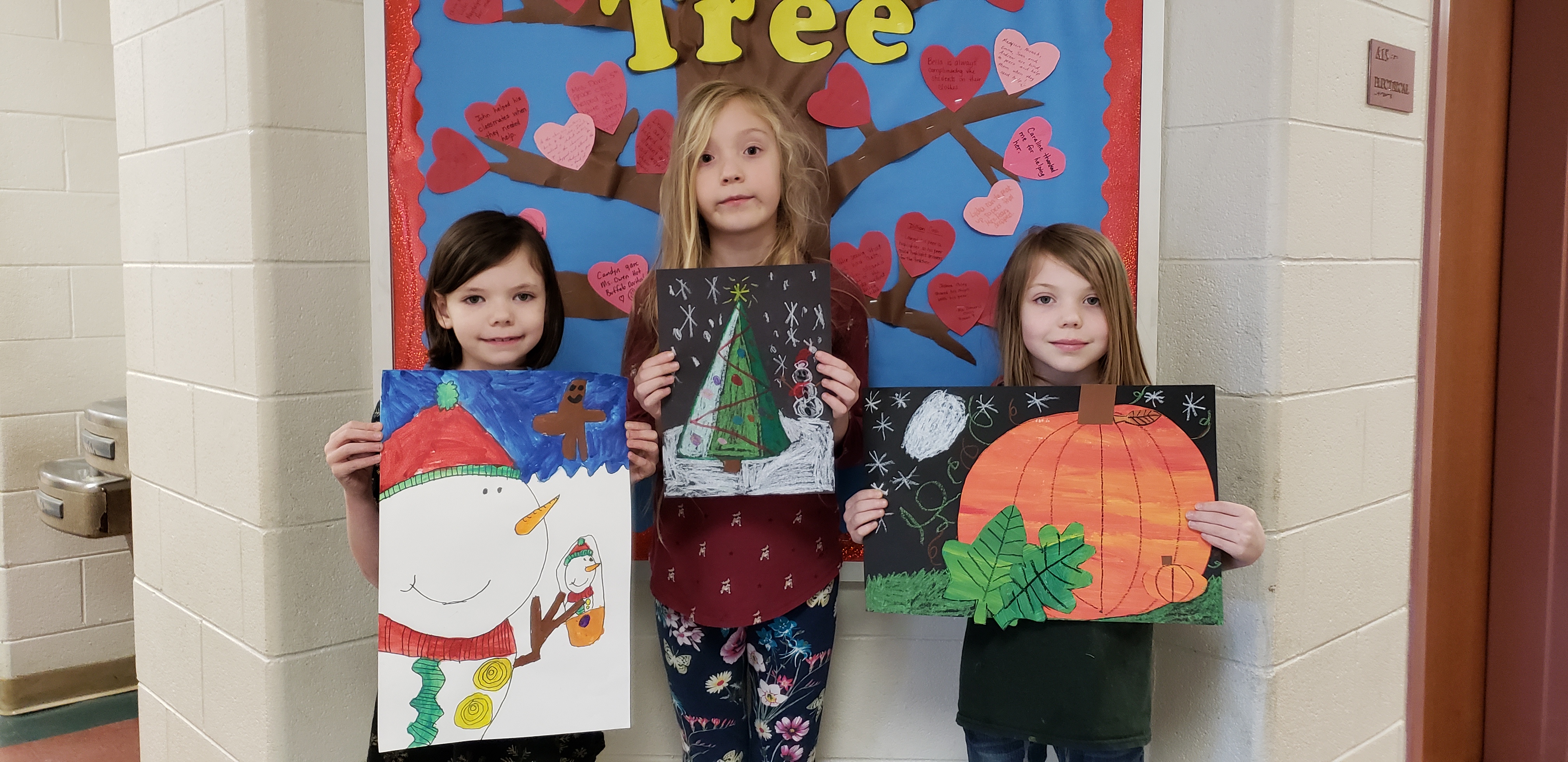 Madelyn Young, Amelia Gunnells, Farrah Frazier - 2nd Grade Scottsburg